Wiped Film Distillation
Thin Film Distillation For Ethanol Solvent Recovery
Brand :HXCHEM
Product origin :China
Delivery time :45 days after payment
Supply capacity :15 sets/month
This is an efficient method for industrial cannabis to recycle ethanol solvents, which is also applicable to other recycling solvents.
The HXCHEM thin Film Evaporators normally operate within a pressure range of 1 mbar to 100 mbar.
By means of reduction of pressure and special design, the temperature and duration of thermal stress of a product can be reduced considerably and the quality is greatly improved.
Thin Film Distillation For Ethanol Solvent Recovery
Introduction
This is an efficient method for industrial cannabis to recycle ethanol solvents, which is also applicable to other recycling solvents. In a thin film evaporator(TFE), a rotating wiper system distributes the crude product to a film on the inner surface of a heated surface. The wiping system speeds up the evaporation process by keeping the product film turbulent so that the heat transfer and mass transfer are optimized. The vapour are condensed on the external condenser and the residue are discharged from the bottom of the evaporator.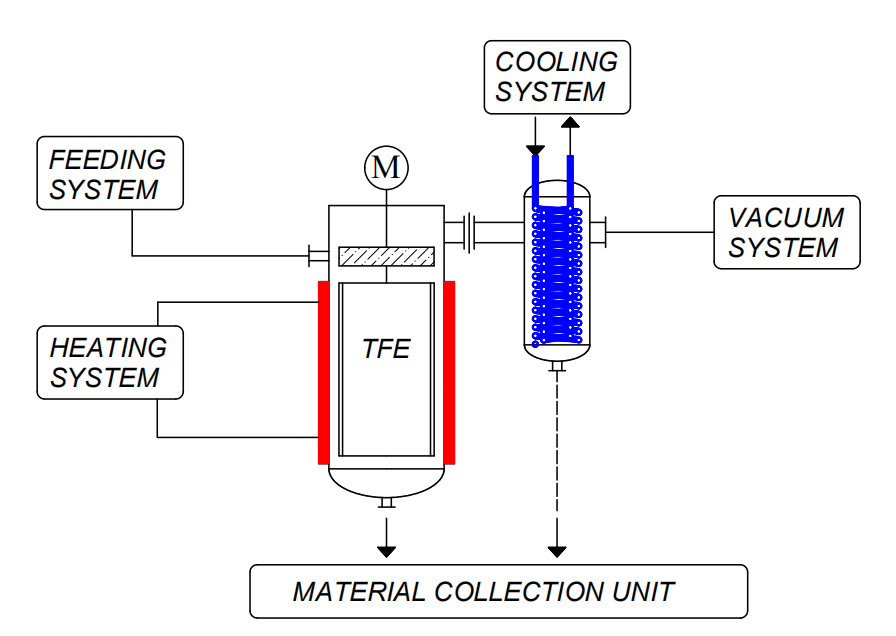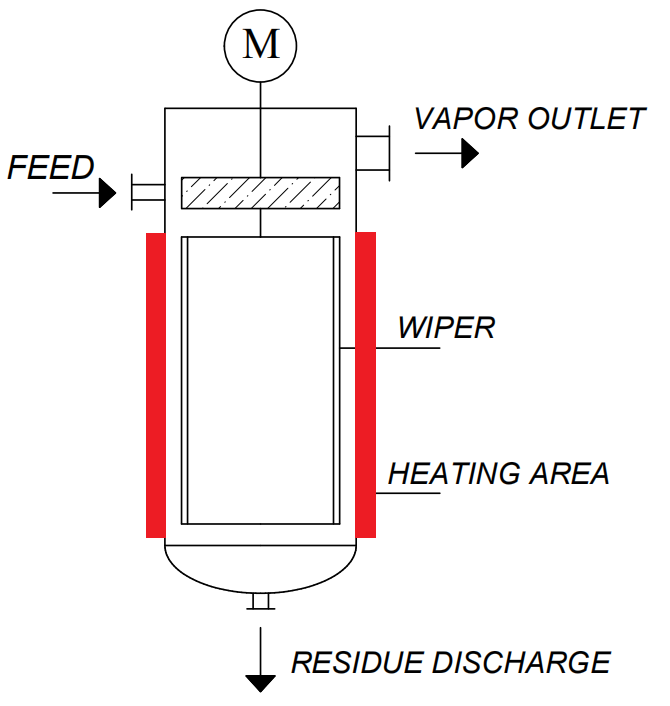 Application
The thin film evaporation system is mainly used in the pre-treatment process of food and health products, also widely used in solvent removal and distillation separation in pharmaceutical, chemical industry and other industries.
CBD oil purification, concentration;Ethanol recovery;Solvent recovery;

Distillation, Separation, Concentration, Stripping, Deodorization/Deodorization, Degassing

Heat sensitive, viscous, fouling and foaming products

Continuous processing













Product Features
High heat transfer efficiency, fast evaporation speed and short material residence time

Heating area:0.05m2~40m2 available

Turnkey solution available

Batch or Continuous distillation process available

Combination with additional evaporation stages (Rectification Column, Degassing stage, etc)

TFE constructed of stainless steel or other special materials and alloys

Different wiper systems are selected depending on the product properties
Basic Configuration(TFD)
Feeding system(Including pre-heating and degassing stage)

Thin film evaporator(TFE)

External condenser and cold trap

Collection systems for distillate and residue

Heating and cooling systems

Vacuum system
Technical Requirements
Standard Technical Data Sheet


Model

TFD-0.1

TFD-0.3

TFD-0.5

TFD-1

TFD-2

TFD-4

TFD-6

Effective heating area (m2)

0.1

0.3

0.5

1

2

4

6

Condenser area (m2)

0.25

0.6

1.5

2.5

3.5

7.5

8

Inner diameter (mm)

85

100

207

313

350

400

500

Feeding Rate (kg/h)

3~15

5~35

20~70

50~120

100~250

200~350

350~600

Height (m)

2.3

2.6

3.2

4.5

5

7

8

Vacuum Level (mbar)

Low to 1 mbar(100Pa)

Working Temp. (℃)

Up to 300℃

Feeding Mode

Pressure differential valve;High-precision gear pump;Peristaltic pump

Collection Mode

Glass collection flask;Stainless steel tank;High-precision gear pump

Can be customized according to customer's requirements.
Note: Data in the table are standard specification. The specific size is based on the customer's demand.

Product Drawing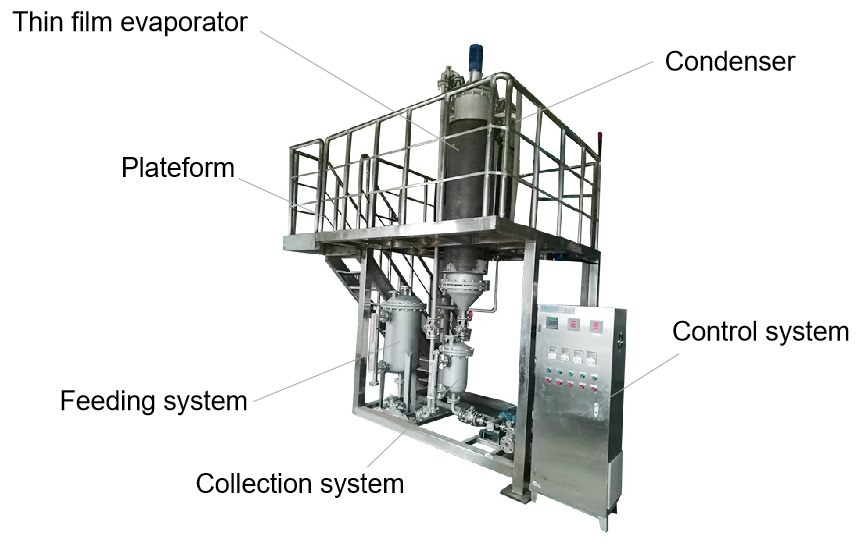 Turnkey Solutions

HXCHEM can provide customized services according to customer requirements, such as multilevel systems or other special requirements to meet different productivity needs, finally achieve the turnkey solution provided.

Feasibility analysis Process analysis.

Preliminary overall layout Detailed design.

Manufacturing and transportation Installation and testing.

Training and after sales service.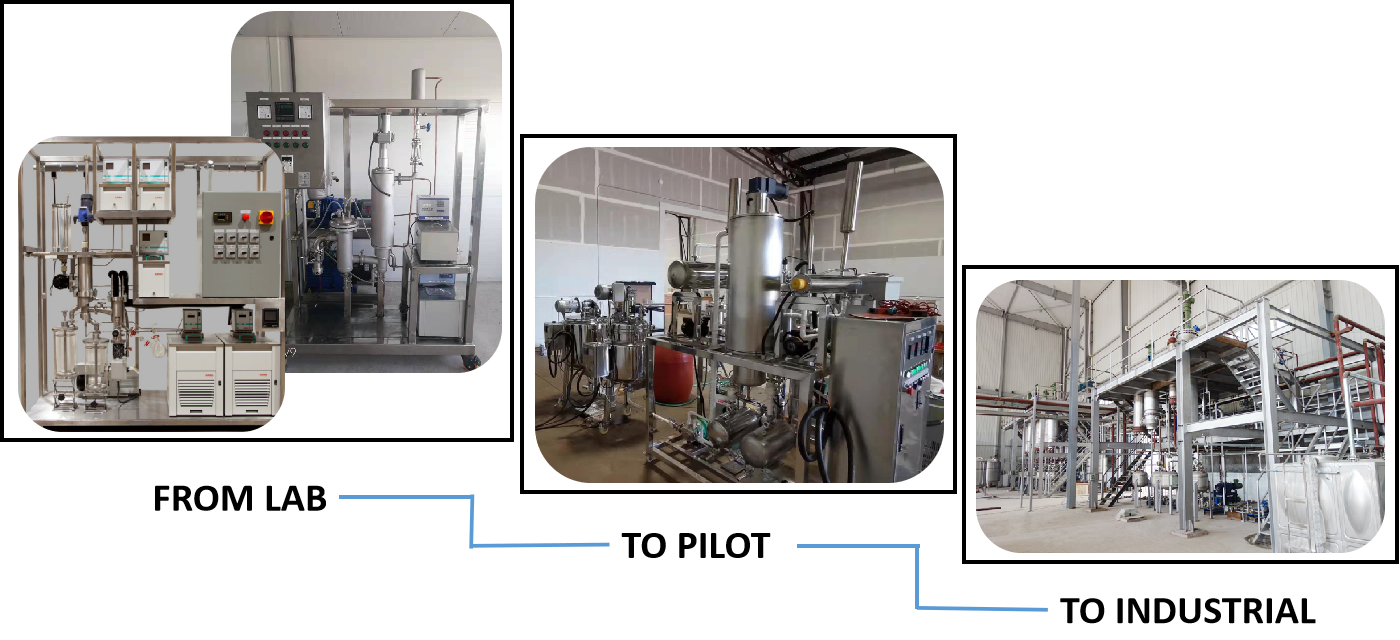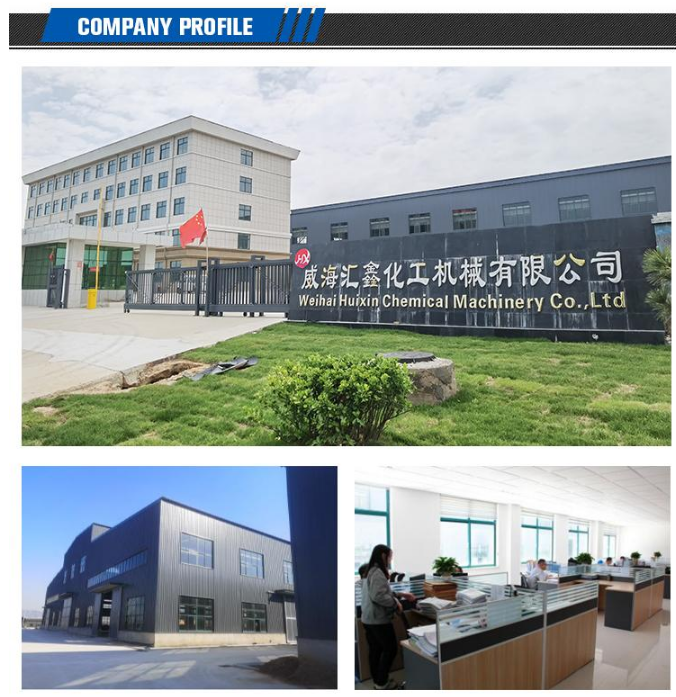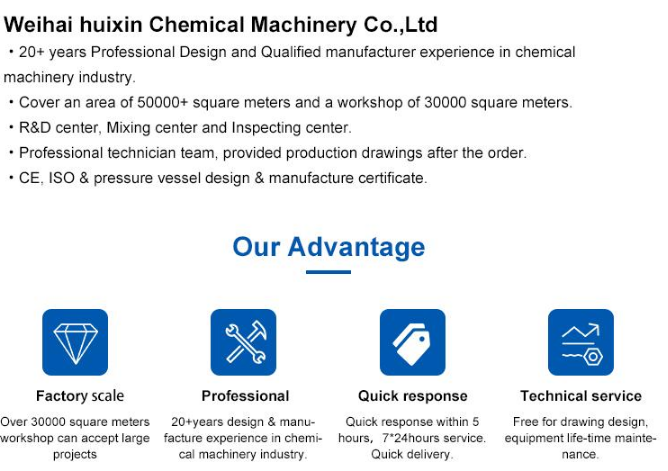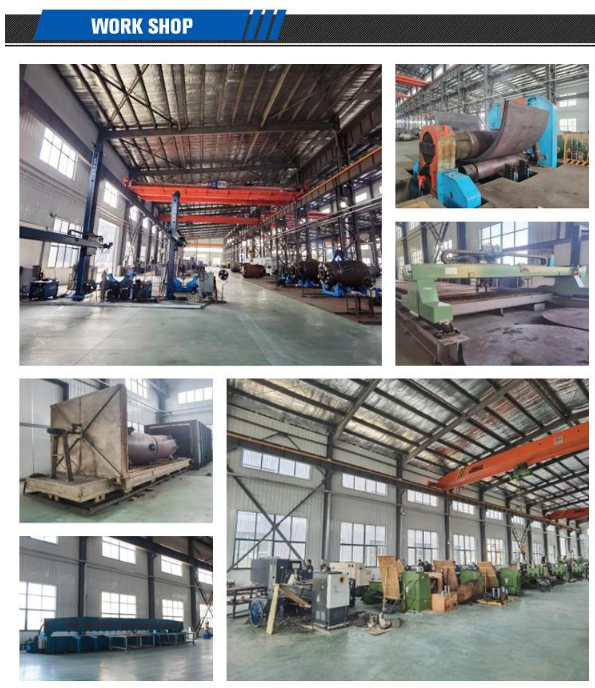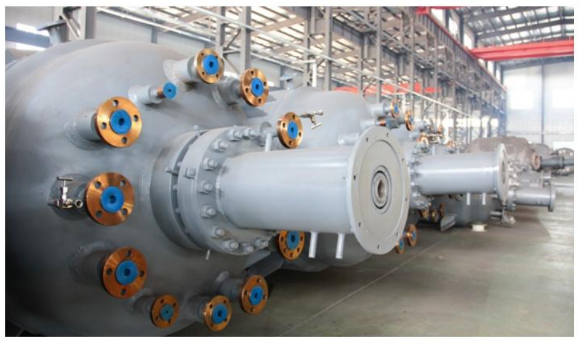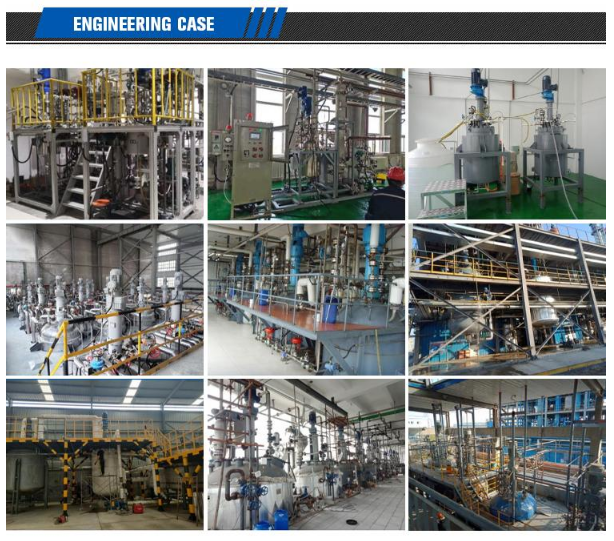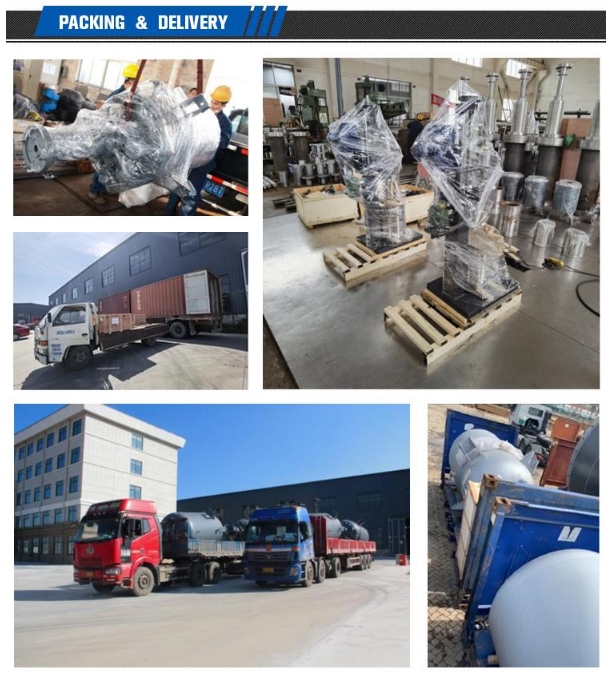 Delivery Details
Departure Port:Qingdao Port or Shanghai Port
Time of Delivery:
| | |
| --- | --- |
| Name | Est.time (Days) |
| Lab instru. | <7 |
| Pilot plant | <20 |
| Industrial | <40 |
Note:The specific delivery date subject to product specifications and quantity.

Payment Terms:
| | | |
| --- | --- | --- |
| Payment amount | ≤10000USD | >10000USD |
| Payment term | 100% TT in advance | 40% T/T in advance, balance before shippment. |
| Other type | Paypal;Alibaba | 100% Irrevocable L/C at Sight |
Note: The specific payment terms will be confirmed through negotiation.

Package type:
Wooden Box Packaging (Standard export package)
Application: By air; LCL(Less container loading) by sea.
Details:The product will be covered by PE film, then packed in plywood case. If necessary, steel frame outside support and steel wire inside fixing.
Get the latest price? We'll respond as soon as possible(within 12 hours)