Extraction Machines
Supercritical CO2 Dyeing Equipment For Textile Dyeing
Brand :HXCHEM
Product origin :CHINA
Delivery time :45 days after payment
Supply capacity :5sets/ month
The problem of environmental pollution caused by traditional water dyeing can be solved by using Supercritical CO2Extraction For Textile Dyeing instead of water as solvent.
Supercritical Fluid Dyeing Machine/Supercritical Carbon dioxide printing/Supercritical carbon dioxide for textile applications/Supercritical CO2 Dyeing Kettle/Supercritical Carbon dioxide printing/Supercritical Fluid Dyeing Machine/Super critical fluid dyeing/Supercritical CO2 dyeing machine
Supercritical CO2 Extraction For Textile Dyeing

Introduction
Textile industry is one of the industries with the highest water consumption. Waste water contains dyes, dispersants and various chemicals.The treatment of these effluents leads to an increase in the ultimate cost. The use of supercritical carbon dioxide instead of water for the dyeing of textiles. When placed above the critical point, CO2 becomes a remarkable solvent for many natural and synthetic dyes, which are utilized for the coloration of cotton and various synthetic fibers. The dye solution in the supercritical CO2 is carried to the fiber to be dyed. Under certain conditions, the gas-like diffusion of supercritical CO2 disperses the dye evenly into the small pores and crevices of the fiber. In the dyeing process, the dyestuff powder is fed into the autoclave. The dyeing equipment is flushed with liquid CO2 and preheated liquidified CO2 picks up the dye and performs dyeing of the package as in solvent dyeing. This dye gets absorbed onto the fiber. When the pressure is released CO2 becomes gaseous and loses its dissolving ability and the dye residues are separated after liquidification. Carbon dioxide, free from dye, goes back into the collecting tank after completion of the dyeing process. The circulation of CO2 is stopped, dyeing autoclave is depressurized and the unused dye powder gets deposited at the bottom of the machine. Thus, super-critical dyeing does not produce any drainage and may be considered as an eco-friendly dyeing approach.
Product Features
? Easy to operate and adjust.
? Working temperature is 50-80 ℃, Max pressure: 40MPa.
? Hydraulic or pneumatic quick opening structure with safety interlock device.
? Intermittent or continuous work, co-solvent can be added if possible.
? Low operating temperature to keep the extracts natural.
? Faster extractions and cold separation processing.
? Closed loop system recovers 95% of the CO2.
? No residue of solvent, no nitrate and ions of heavy metal.
? Accuracy temperature and pressure control and display system.
? Fully automated and PLC can be designed.
? Customized according to customer needs.
Standard Specifications
No.

Model

Capacity

Pressure (MPa)

Temperature

(℃)

Power

(kW)

CO2 Pump

Flow(L/H)

Dimension

(mm)

1

SPE0.5

0.5L*1

50

85

10

50

2500*2500*1600

2

SPE1

1L*1

10

50

2500*2500*1600

3

SPE5

5L*1

18

50

2500*2500*1600

4

SPE10

10L*1

5L*2

40

18

100

3000*2500*1600

5

SPE20

10L*2

25

200

3000*3000*1800

6

SPE30

10L*3

30

210

5000*4800*1800

7

SPE48

24L*2

45

400

5000*5000*4200

8

SPE96

24L*4

58

600

5800*5000*4200

9

SPE100

50L*2

60

800

6200*6000*4500

10

SPE120

30L*4

60

800

6800*6000*4500

11

SPE150

50L*3

63

1000

7200*6000*4500

12

SPE200

50L*4

65

1000

7800*7000*4500

For capacity above 200L, will be custom made.
Product Details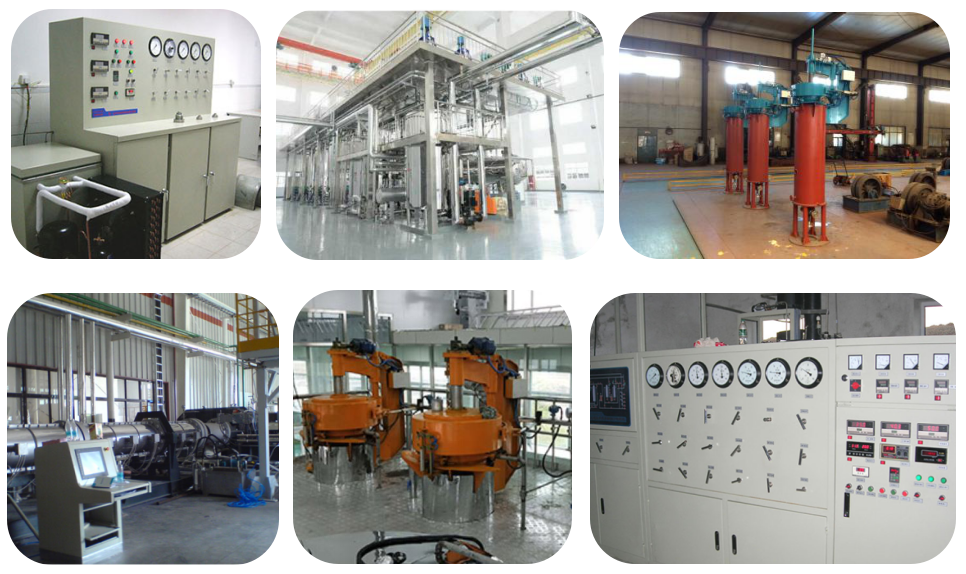 Application

Supercritical CO2 extraction is especially suitable for the extraction of fat-soluble with high boiling point, heat-sensitive substances, biological products, food and medicine.

Delivery Details
Departure Port: Qingdao Port or Shanghai Port
Time of Delivery:

| | |
| --- | --- |
| Name | Est.time (Days) |
| Lab instru. | <7 |
| Pilot plant | <20 |
| Industrial | <40 |
Note:The specific delivery date subject to product specifications and quantity.
Payment Terms:

| | | |
| --- | --- | --- |
| Payment amount | ≤10000USD | >10000USD |
| Payment term | 100% TT in advance | 40% T/T in advance, balance before shippment. |
| Other type | Paypal;Alibaba | 100% Irrevocable L/C at Sight |
Note: The specific payment terms will be confirmed through negotiation.
Package type:
Wooden Box Packaging (Standard export package)
Application: By air; LCL(Less container loading) by sea.
Details:The product will be covered by PE film, then packed in plywood case. If necessary, steel frame outside support and steel wire inside fixing.
Get the latest price? We'll respond as soon as possible(within 12 hours)