Short Path Molecular Distillation
Muti-stage Wiped Film Molecular Distillation For Industrial Plants
Brand :HXCHEM
Product origin :China
Delivery time :30 days after payment
Supply capacity :5sets/ month
Multi-stage pilot units design for data collection, produce sample and scale up to industrial, which combined of short-path distillation and thin film distillation.
In multi-stage systems complex product mixtures can be separated in the individual fractions with the desired quality.
Muti-stage Wiped Film Molecular Distillation For Industrial Plants
Introduction
Our mission is to collect data and results during the pilot tests to enable a later scale up to industrial systems. Pilot plants are used for: Generate scalable data for industrial systems; Produce a certain number of samples; Optimization of existing processes. Process development/optimization and product development are the areas of application for the HXCHEM pilot plants. Thin film and short path evaporators can be combined to multi-stage systems.


Product Features
Three stage system: Thin film distillation(TFD) + Short path distillation(SPD) + Short path distillation(SPD)
Or three stage short path distillation.
Heating area: 0.05m2, 0.1m2, 0.2m2, 0.5m2, 1m2, 2m2, 4m2, 6m2 available for pilot production.

Heating of jacket up to 350℃(Hot oil)

Trace heating of individual sections (feed, residue and distillate) for melting or viscous products.

Combination with additional evaporation stages ( Rectification, Degassing, Flash evaporation)

SPE, TFE constructed of Borosilicate glass, stainless steel or other special materials and alloys.

Batch or Continuous feeding and discharge options (pumps)

Different wiper systems.

Floor stand or moveable cart design.
Basic Configuration(SPD)

Feeding system(including pre-heating and degassing stage)

Thin film evaporator(TFE)

Short path evaporator(SPE)

External condenser

Cold trap

Collection systems for distillate and residue

Heating and cooling systems

Vacuum system
Technical Requirements
Model

TFD

SPD

Typical capacities

80-200(kg/m2·h)

30-100(kg/m2·h)

Operating pressure

1mbar

0.001mbar

Condensers

Outer

Inner

Operating temperature

Up to 350℃(steam,oil,hot water)

Construction material

SS304 or SS316,Titanium and other alloys

Wiper mode

RB;HB;LHB;MB;EB;RFB

Multistage model can be customized according to customer's requirements.
Note: Data in the table are standard specification. The specific size is based on the customer's demand.
If you have special demands, pls show your detail process data and information, we will offer turnkey solutions.
Main configuration
Number of stages

Evaporator type and size of each stage

Wiping systems

Feed rate of each stage

Trace heating
Product properties
Components

Viscosity

Melting points

Boiling points
Product Drawing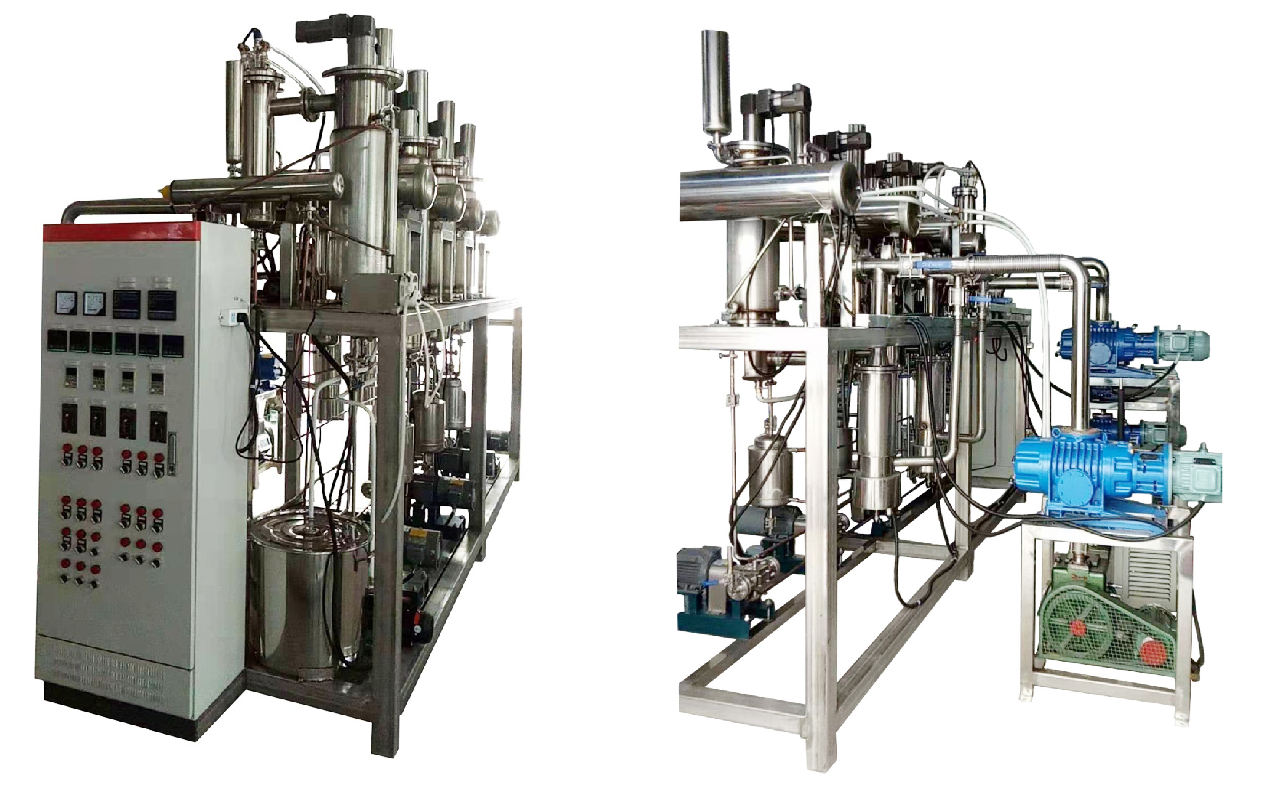 Turnkey Solutions

HXCHEM can provide customized services according to customer requirements, such as multilevel systems or other special requirements to meet different productivity needs, finally achieve the turnkey solution provided.

Feasibility analysis Process analysis.

Preliminary overall layout Detailed design.

Manufacturing and transportation Installation and testing.

Training and after sales service.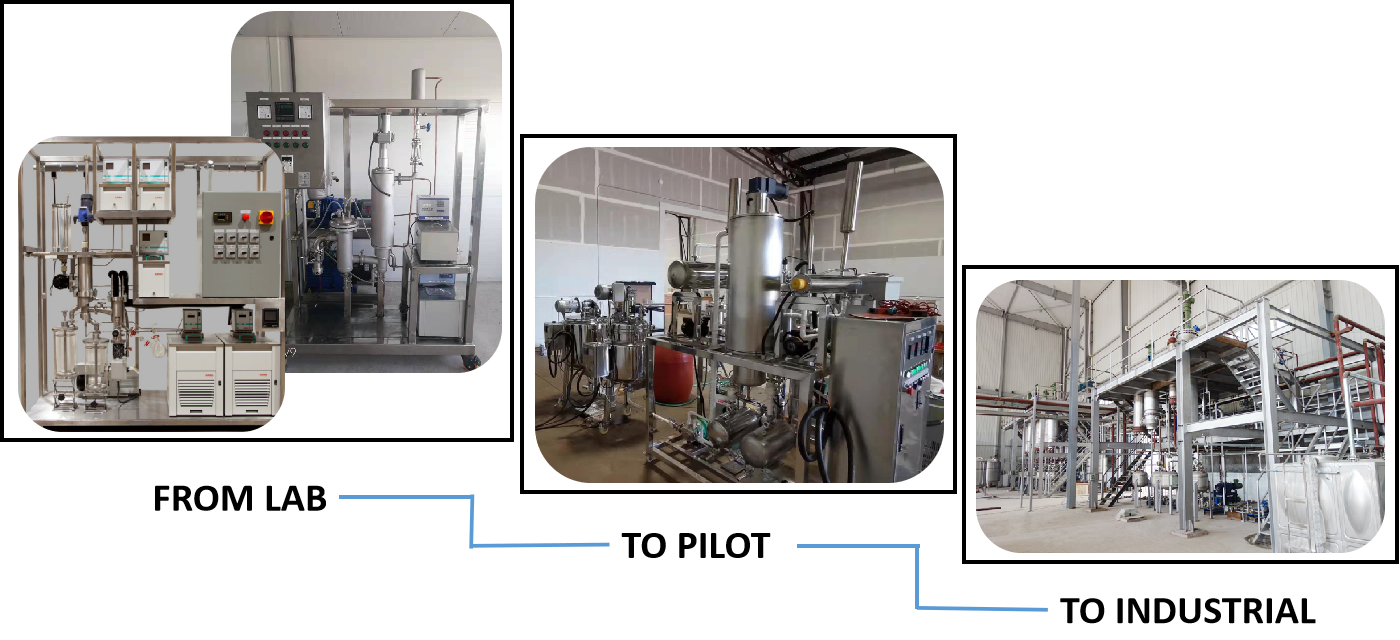 Application
Short-path distillation is applied for separation of high boiling point, heat-sensitive and oxidizable materials.


Get the latest price? We'll respond as soon as possible(within 12 hours)