Lifting Stirred Reactors
5liters to 20liters stirred hydrogenation reactor with constant pressure feeding
Brand :HXCHEM
Product origin :CHINA
Delivery time :20 days after payment
Supply capacity :30 SETS PER MONTH
High sealing performance, Easy operation and clean up, Saving labor cost and working time.
Lifting pressure reactors | Application:
Chemical development; High pressure none leakage application;
Corrosion test, and catalyst test;Scale-up;Pilot-Plant; Small-scale production
Hydrogenation;Catalytic Reaction;Polymerization;
Stainless steel autoclave reactor | Lifting small high pressure reactor
5liters to 20liters stirred hydrogenation reactor with constant pressure feeding
Introduction:
This serious is equipped with lifting device, which makes it easier to clean the inner. Lifting device is easy to operate and use, turn the handwheel to lift square iron and kettle cover, rotate the kettle body to the right position by turning handle to discharge the material. It is mainly used for lab or pilot experiment.
Hydrogenation Reactor Equipment | Chemical Hydrogenation Reactor
Magnetic Hydrogenator Reactor | Lifting Small High Pressure Reactor| Lifting / Lowering Reactors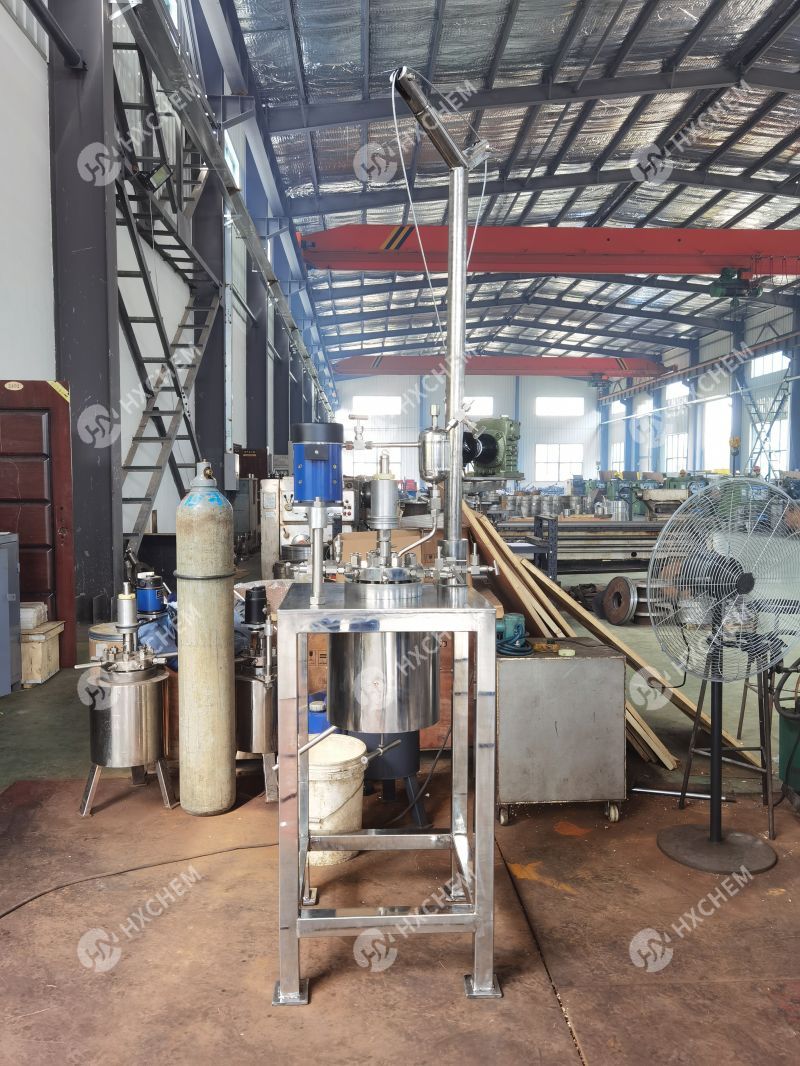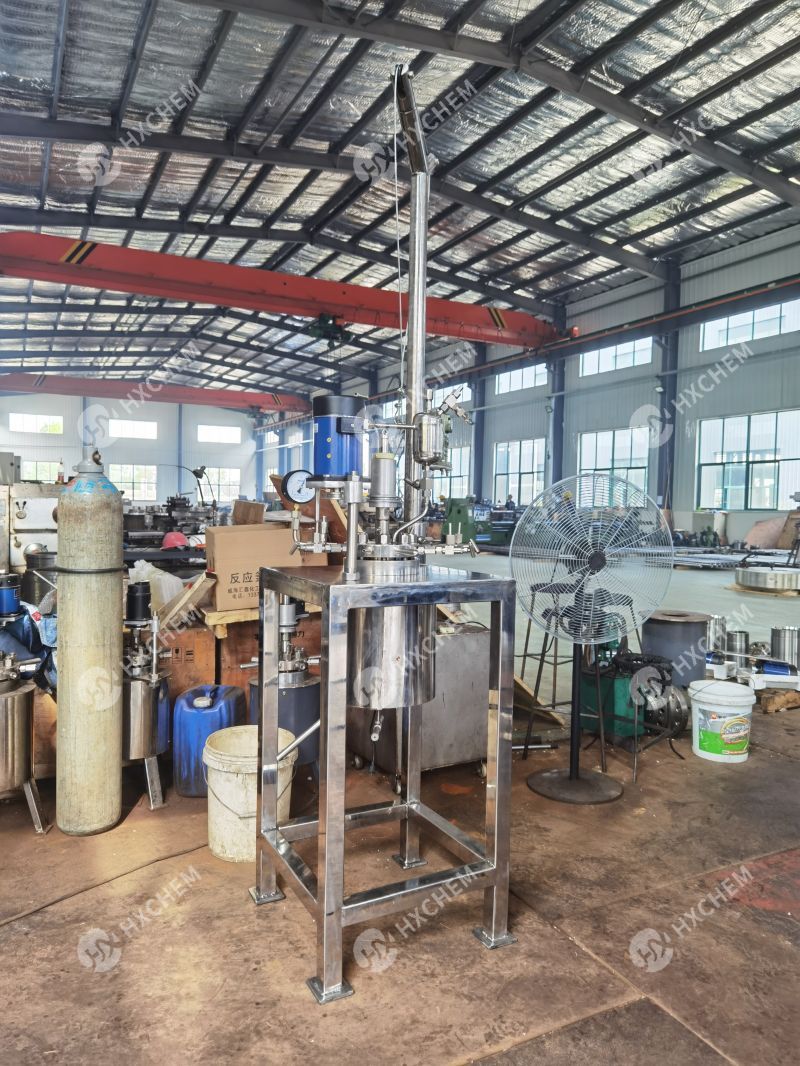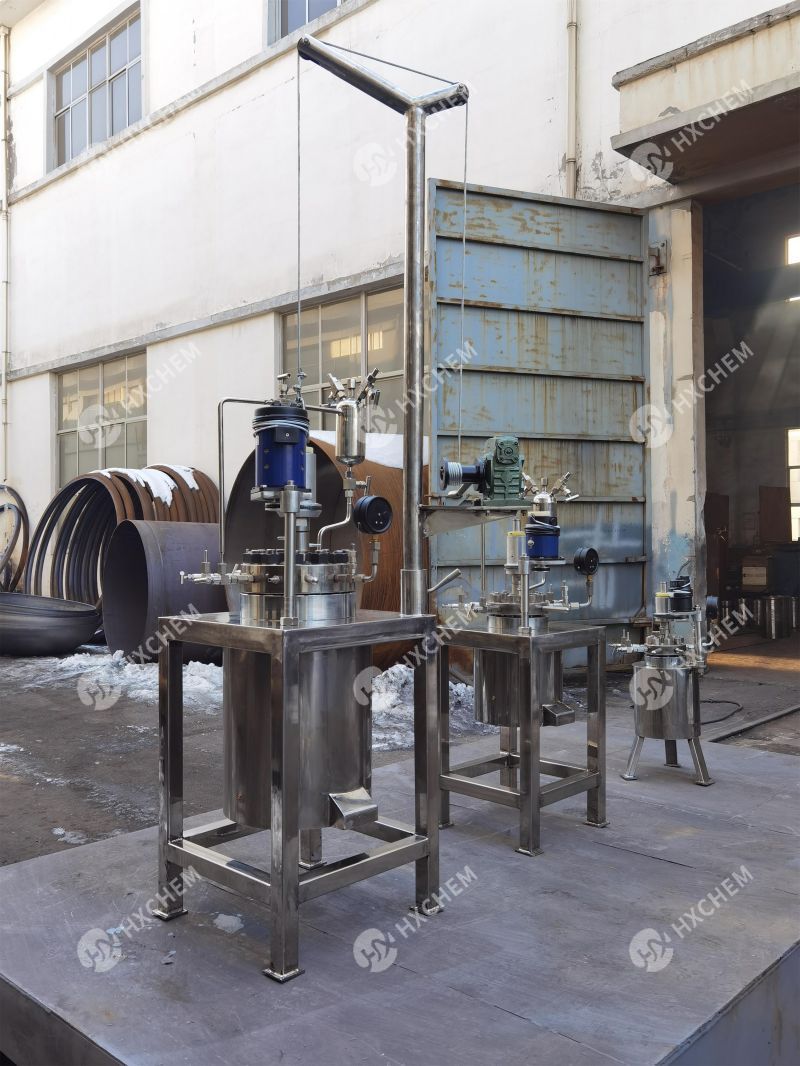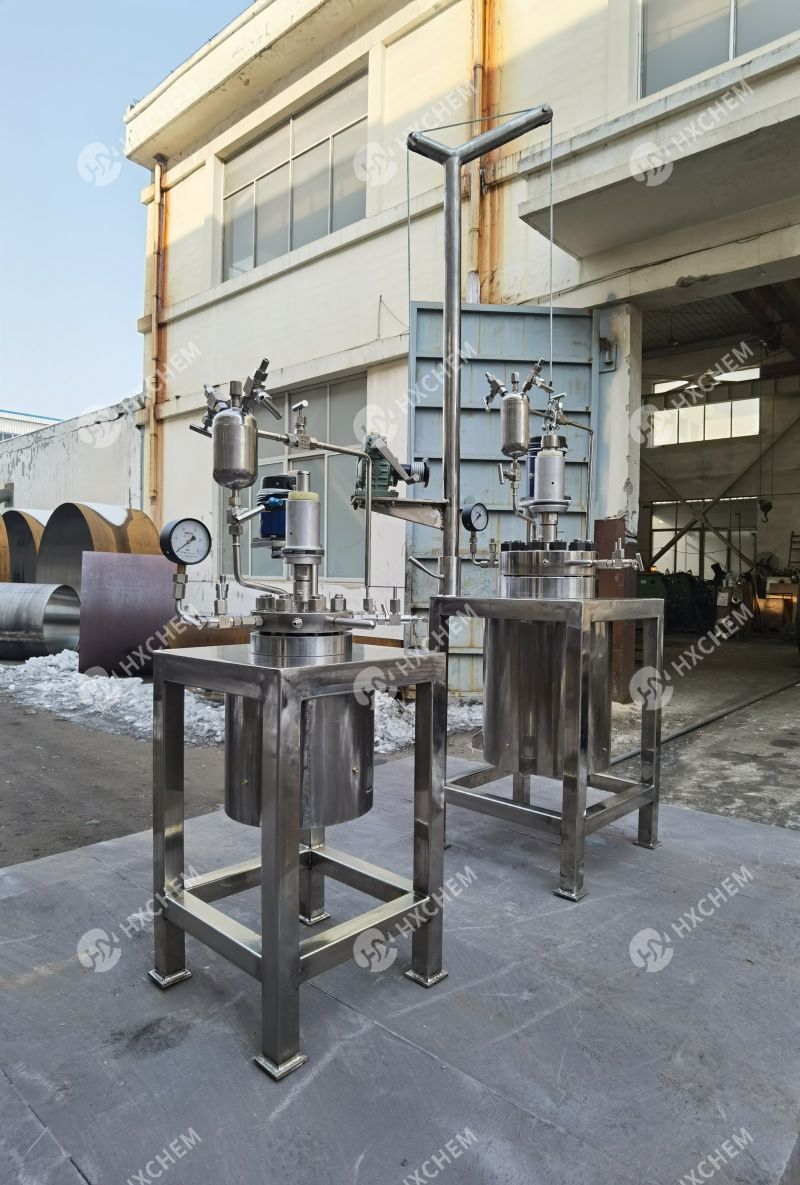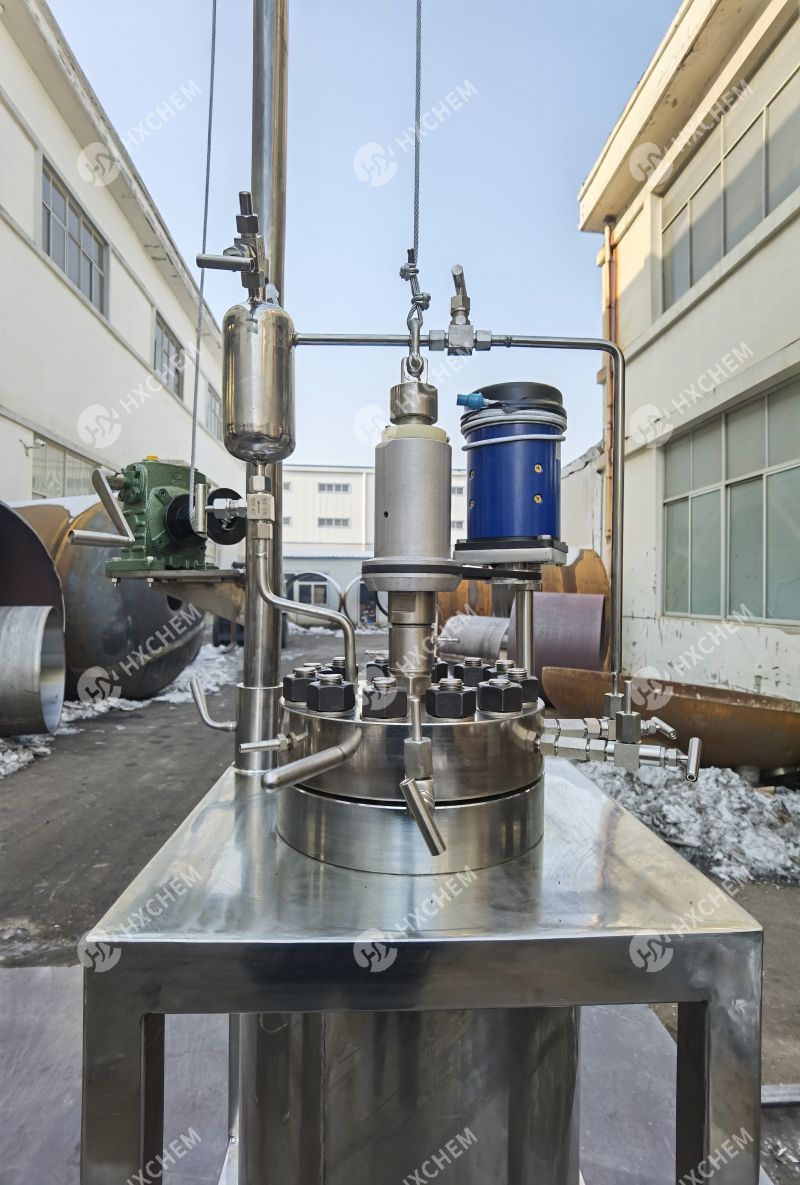 Performance feature:
Ø High sealing performance, Easy operation and clean up, Saving labor cost and working time.
Structural features:
Ø Magnetic drive rotation;
Ø Cover can be lifted up and down easily by manual lifting device;
Ø Upper or down discharge;
Ø The form of stirring paddle can be selected and customized according to user's requirements.
Ø 304L, 316L stainless steel, also be choose Titanium, Nickel, Hastelloy, Zircon, PTFE liner.
Structural drawing: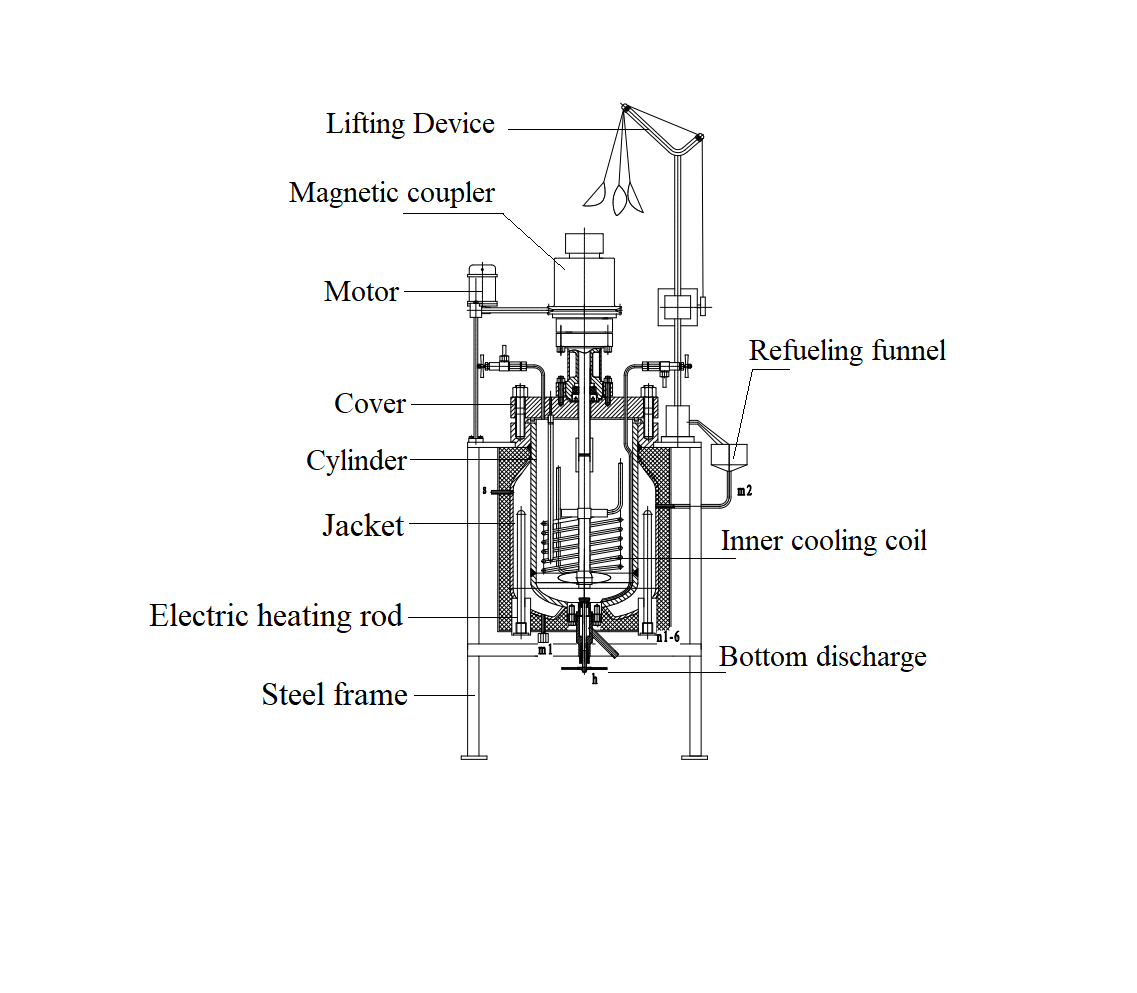 Specifications and Technical Parameters:
Model No.

GSH-I0

GSH-20

GSH-30

GSH-50

Nominal Capacity (L)

10

20

30

50

Max Working Pressure (MPa)

30

30

30

30

Working Temperature ℃

300

300

300

300

Stirring Speed (r/min)

0-750

0-750

0-450

0-450

Motor Power (KW)

0.6

1.1

1.5

1.5

Heating Power (KW)

4

9

9-15

9-15

Heating Method

Electric heating, water recycling, thermal oil, far infrared heating.

Control panel

Temperature display and control, accuracy±1 ℃;stirring speed display;

stepless speed regulation,can realize the goal of automatic constant temperature.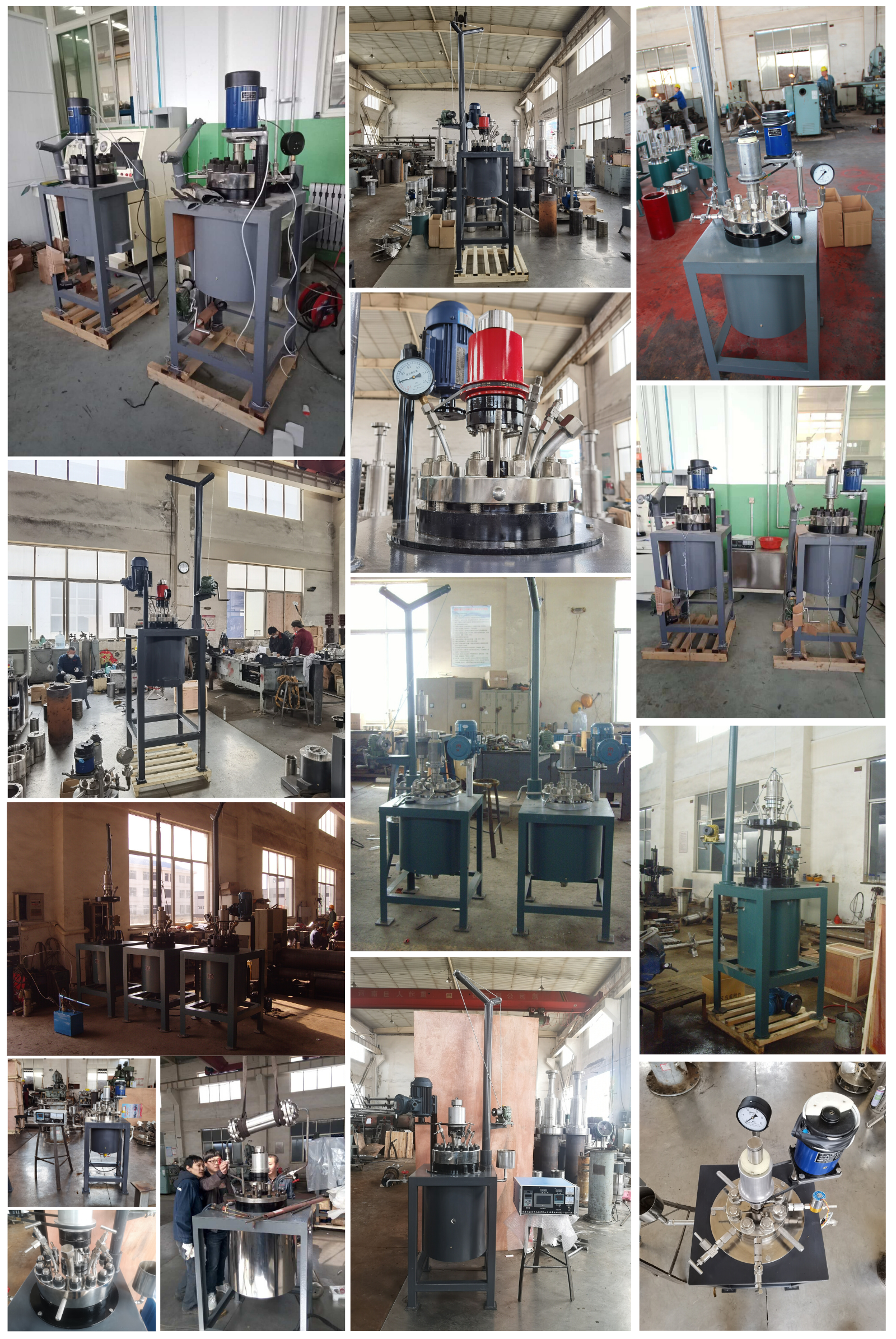 Get the latest price? We'll respond as soon as possible(within 12 hours)