Wiped Film Evaporators
Industrial Centrifugal Scraped Blade Thin Film Evaporator
Brand :HXCHEM
Product origin :China
Delivery time :45 days after payment
Supply capacity :5sets/ month
Centrifugal scraped blade (also called moveable blade) type of thin film evaporator is suitable for the low viscosity, solvent revovery and purification.
The PTFE blade with groove forming a spiral thin film on the wall under the centrifugal force. The special groove angle design can reach certain residence time and process target.
This can be the decisive advantage for an application with degassing of products up to minimum residues of low-boiling components.

thin film evaporator / wiped film evaporator for sale / wiped thin film evaporator / thin film evaporator lab scale / falling film evaporator manufacturers / horizontal thin film evaporator
Industrial Centrifugal Scraped Blade Thin Film Evaporator
Introduction


This seies thin film evaporator(TFE), equipped with the centrifugal scraped blade (also called moveable blade, Smith type), which is suitable for the low viscosity, solvent revovery and purification. The PTFE blade with groove forming a spiral thin film on the wall under the centrifugal force. Turbulence created by a rapidly moving wiper or controlled clearance blade greatly assists in heat transmission.
Each PTFE blade is installed in the "U" type groove opening facing the wall. The scraper is a rectangular type with a certain angle groove. Changing the groove angle of the blade can adjust the residence time. Under the effect of centrifugal force, the scraper flops to the heating surface along the radial direction of the guide groove and makes circular motion with the rotor, ensuring the uniform distribution of materials, the turbulence mixing of liquid and good heat exchange.
Special material (Carton, Synthetic graphite or others available) used on applications with temperatures over 300 degrees Centigrade.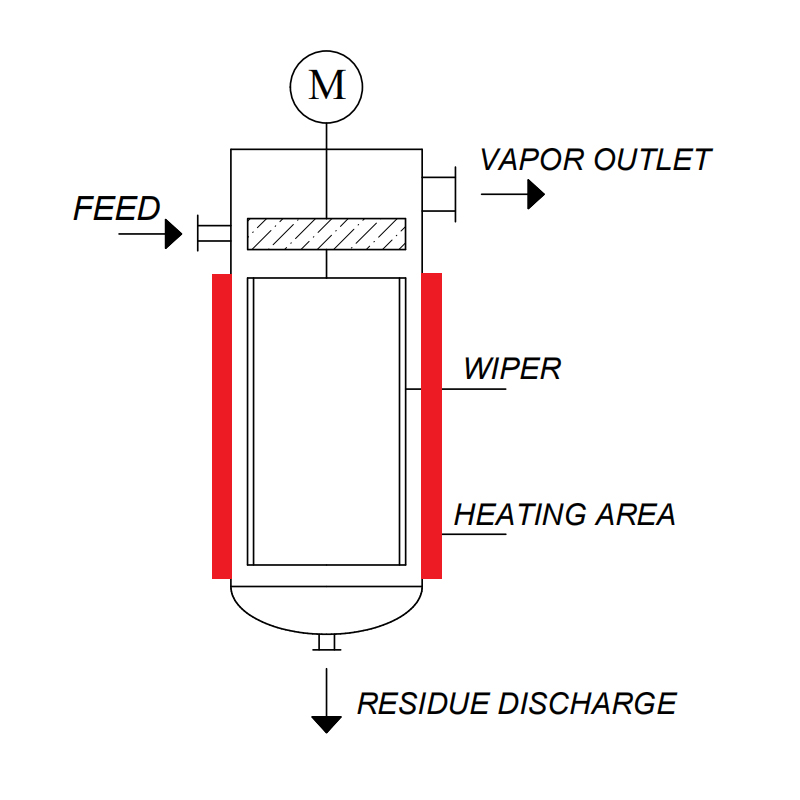 Product Features

? Lab to industrial scale range from 0.05m2 to 50m2
? Temperature up to 350℃
? Wiper with centrifugal scraped blade(Moveable blade, Smith type)
? Main application: Low viscosity, solvent revovery and purification.
? High evaporation rates;Short residence time and low evaporation temperature.
? Magnetic coupling seal and mechanical seal optional.
? The inner surface of the barrel is polished, with high smoothness.
? High-performance distributor, not sticky to the wall.
? Sliding bearing is set at the bottom, which is stable and convenient for maintenance.
Technical Requirements
Type

Evap. area

Feeding rate

Inner diameter

Height

Power

(m2)

(kg/h)

(mm)

(mm)

(kW)

TFE-0.1

0.1

3~15

85

~1500

0.37-1.1

TFE-0.3

0.3

5~35

100

~1800

0.75-4

TFE-0.5

0.5

20~70

207

~2000

1.1-7.5

TFE-1

1

50~120

313

~3100

1.5-7.5

TFE-2

2

100~250

350

~4100

2.2-

TFE-4

4

200~350

400

~5400

4-

TFE-6

6

350~600

500

~6500

5.5-

TFE-8

8

450~700

700

~7000

7.5-

TFE-10

10

600~950

800

~7000

7.5-

TFE-20

20

2000~3200

1200

~9500

15-

Material

SS304; SS316; Duplex steel; Titanium

Wiper type

Moveable blade


Heating type

Oil heating; Steam heating; Water heating

Jacket type

Dimpled, Half-pipe, Std. type

Vacuum Level (mbar)

Low to 1 mbar

Speed (rpm)

50-400

Working Temp. (℃)

Up to 350C

Can be customized according to customer's requirements. Max. evap. area:50m2.
Note: Data in the table are standard specification. The specific size is based on the customer's demand.
Product Details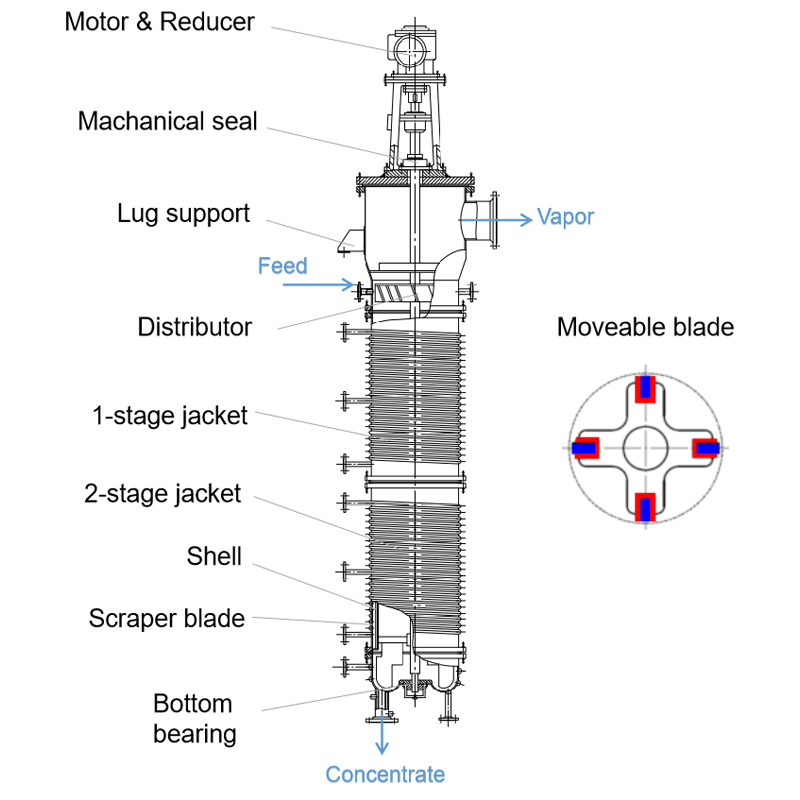 Product Delivery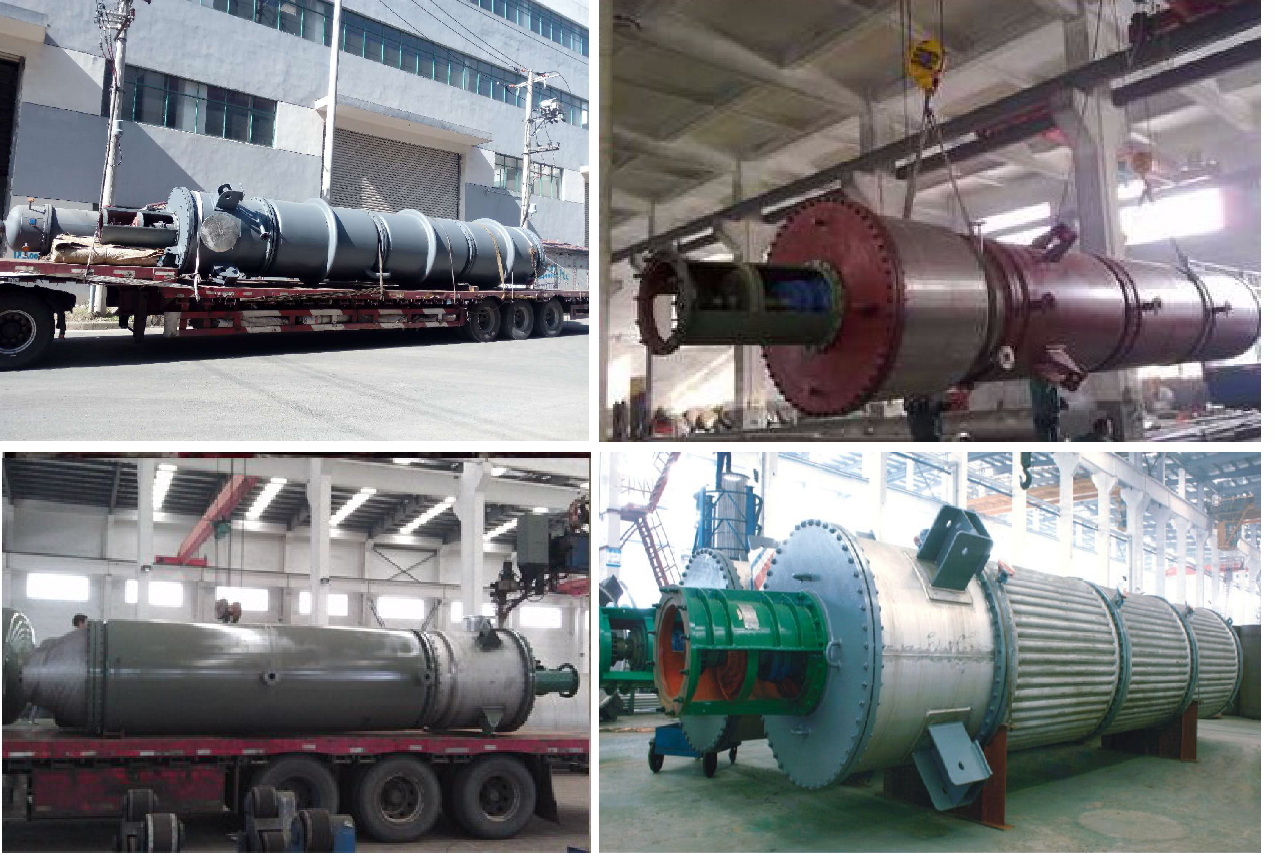 Application
The thin film evaporation system is mainly used in the pre-treatment process of food and health products, also widely used in solvent removal and distillation separation in pharmaceutical, chemical industry and other industries.
CBD oil purification, concentration;Ethanol recovery;Solvent recovery, stripping;

Distillation, Separation, Concentration, Stripping, Deocolorization/Deodorization, Degassing.

Heat sensitive, viscous, fouling and foaming products.

High-boiling, high-viscosity or crystallizing products.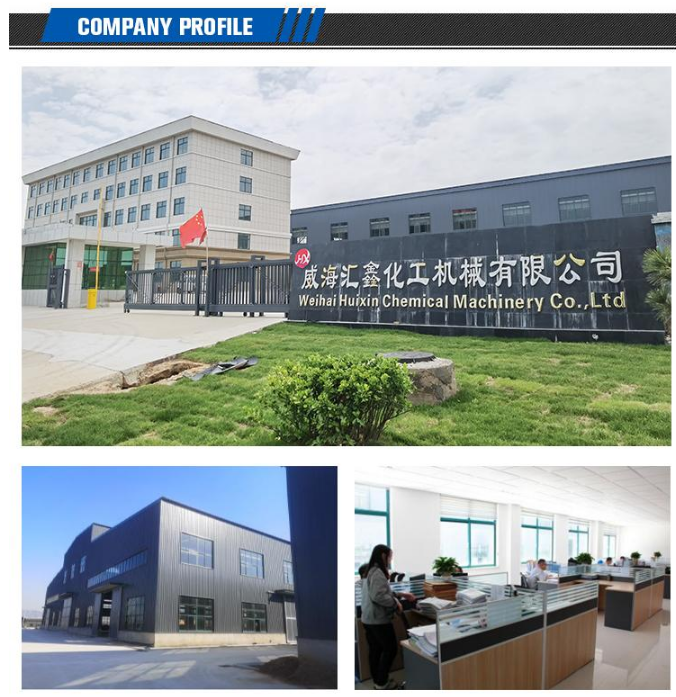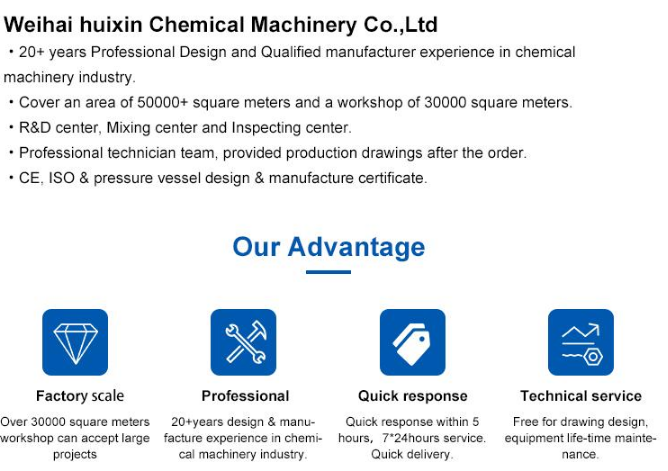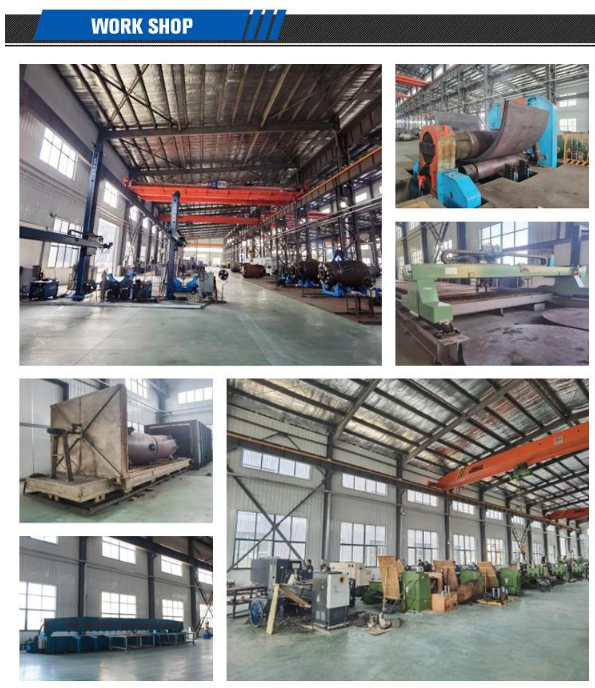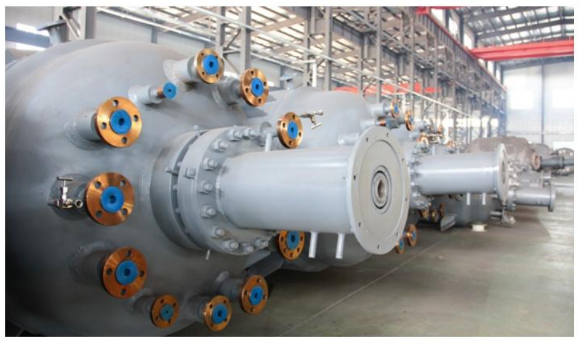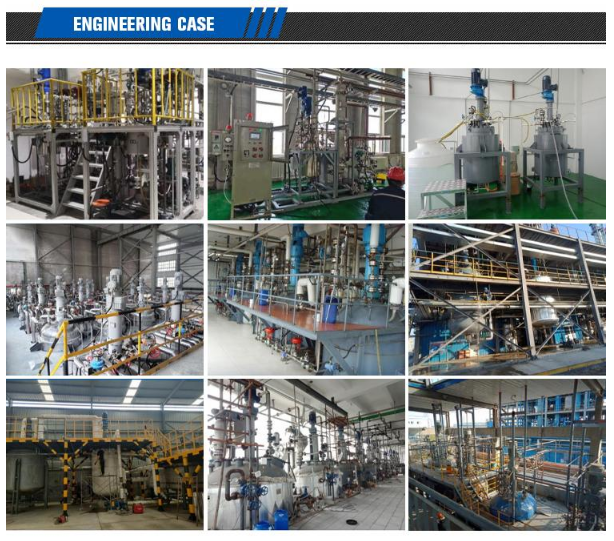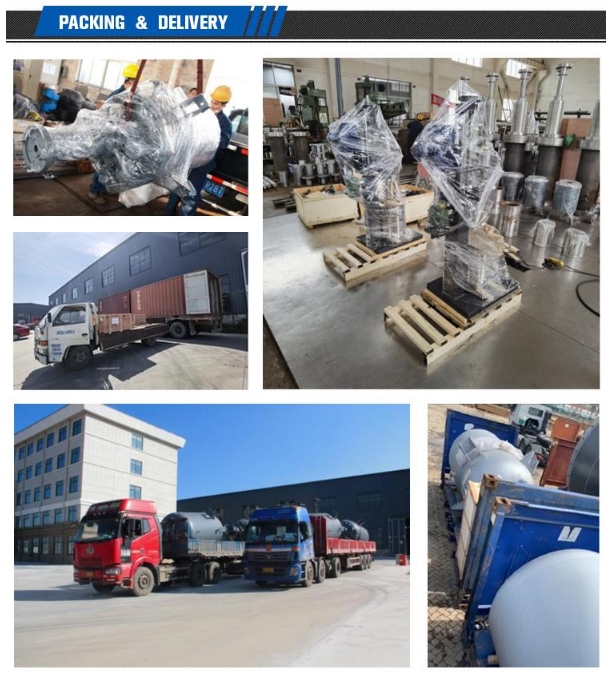 Delivery Details
Departure Port:Qingdao Port or Shanghai Port
Time of Delivery:
| | |
| --- | --- |
| Name | Est.time (Days) |
| Lab instru. | <7 |
| Pilot plant | <20 |
| Industrial | <40 |
Note:The specific delivery date subject to product specifications and quantity.

Payment Terms:
| | | |
| --- | --- | --- |
| Payment amount | ≤10000USD | >10000USD |
| Payment term | 100% TT in advance | 40% T/T in advance, balance before shippment. |
| Other type | Paypal;Alibaba | 100% Irrevocable L/C at Sight |
Note: The specific payment terms will be confirmed through negotiation.

Package type:
Wooden Box Packaging (Standard export package)
Application: By air; LCL(Less container loading) by sea.
Details:The product will be covered by PE film, then packed in plywood case. If necessary, steel frame outside support and steel wire inside fixing.
Get the latest price? We'll respond as soon as possible(within 12 hours)