Gas Induction Reactors
Catalyst Hydrogenation Reactor
Brand :HXCHEM
Product origin :CHINA
Delivery time :25 days after payment
Supply capacity :10 SETs/MONTH
The hydrogenation system usually involves a three-phase slurry, the solid catalyst in slurry phase and the hydrogen bubbles as the gas phase. As there are a number of phase boundaries the mass transfer, and especially the hydrogen dispersion, is a very factor. The mixing system that is employed in the reactor influences the mass transfer coefficient of the gas-liquid transfer greatly.
Deliver many years of economical service life
Provide outstanding Corrosion Resistance
Produce high heat transfer efficiency
Accommodate high steam pressure
Fully welded metal construction
Catalyst Hydrogenation Reactors/ Hydrogenators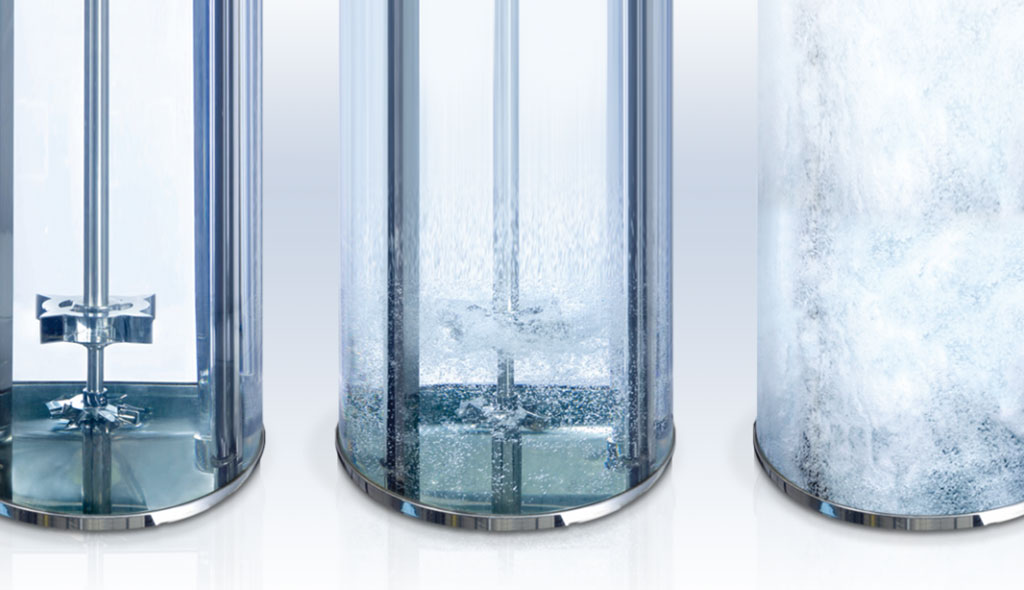 Huixin is a single point solution for all that you need for various High Pressure Reactions such as Catalytic Hydrogenation, Ethoxylation Hydrogenation, Polymerization, Chlorination, Alkoxylation, Ethoxylation, Alkylation, Amination, Esterification, Bromination, Carboxylation, Oxidation, Ozonization etc. & various high pressure Gas-Liquid, Gas-Slurry or Liquid-Liquid reactions from laboratory scale, R&D, Pilot Plants to Commercial Scale Capacities.
We are manufacturer and supplier of automated and manual, stirred & non-stirred High Pressure Reactors for clients in R&D, Pharmaceutical, Bulk Drugs & Drug Intermediates, Petrochemical, Aromatic Chemicals, Agrochemicals, Fertilizers, Pesticides, Resins, Polymers, Paints, Food Colors and Chemicals, Dyes & Dye Intermediate Industries as well as in academia.
We have a team of highly qualified engineers and professionals, who have in-depth knowledge in their respective domains. This enables us to manufacture, supply and export a wide range of products for our valued clients.
We have manufactured and successfully commissioned several High Pressure Reactors/ Hydrogenators / Autoclaves along with Magnetic Drives, We have also successfullv commissioned verv high flow rates catalvst filters for noble metal catalvst like Palladium (Pd/C), Platinum(Pt/C), RhodIum, Ruthenium etc.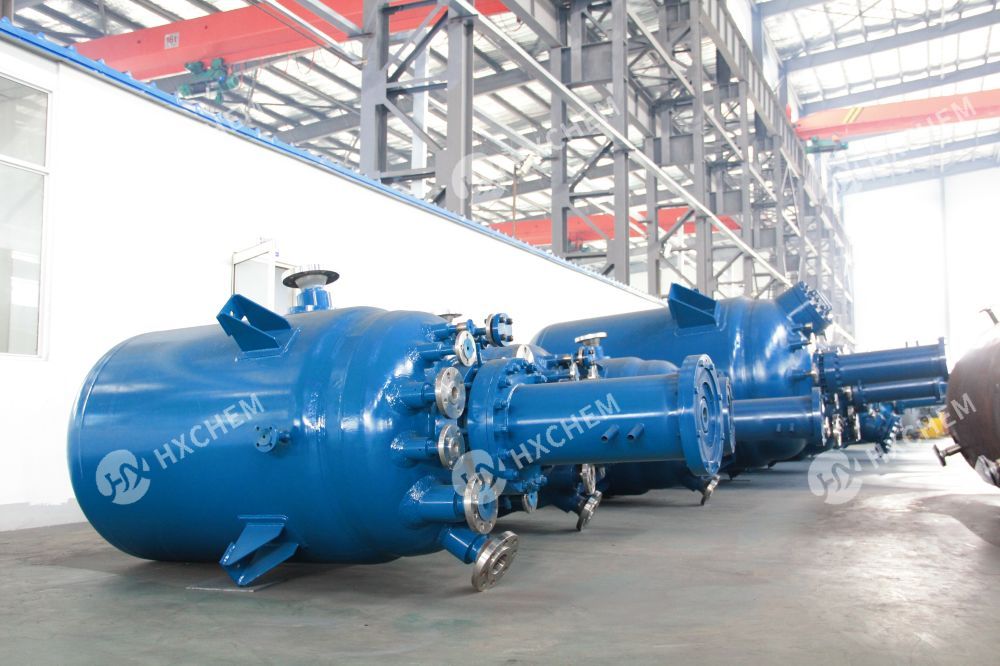 The hydrogenation system usually involves a three-phase slurry, the solid catalyst in slurry phase and the hydrogen bubbles as the gas phase. As there are a number of phase boundaries the mass transfer, and especially the hydrogen dispersion, is a very factor. The mixing system that is employed in the reactor influences the mass transfer coefficient of the gas-liquid transfer greatly. Get more details about Hydrogenation.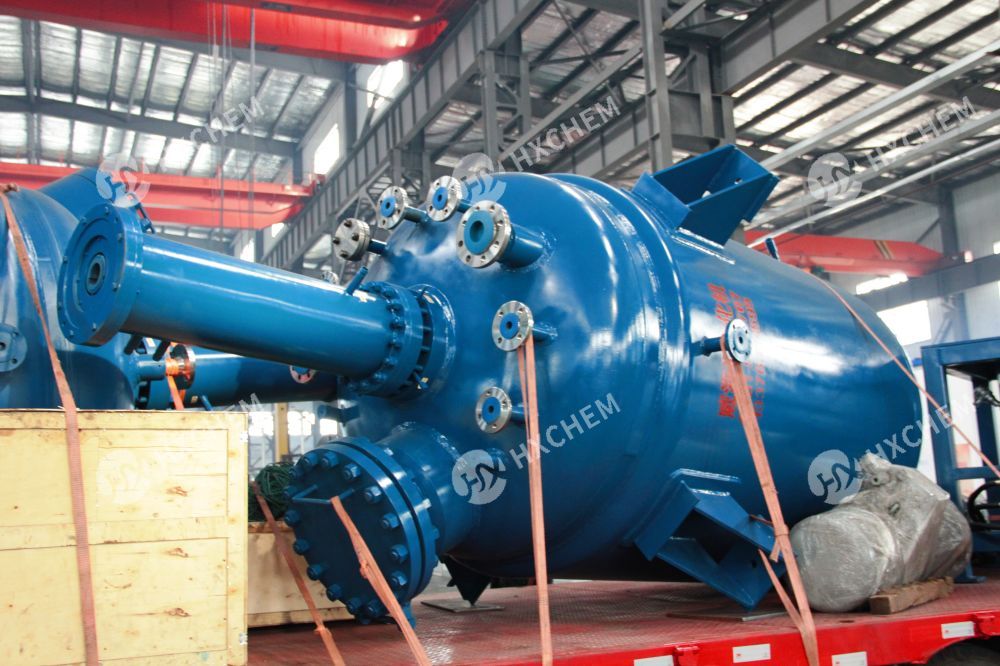 Catalytic Hydrogenations, Dehydrogenation reactors, Three-phase catalytic hydrogenation reactors, Shaker Hydrogenation Apparatus, Sorbitol Production Hydrogenation Reactor, Continuous hydrogenation reactors industrial dehydrogenation reactor,stainless steel hydrogenation reactor,jacketed hydrogenation reactor, hydrogenation plants, Scale-up hydrogenation reactor, Hydrogenation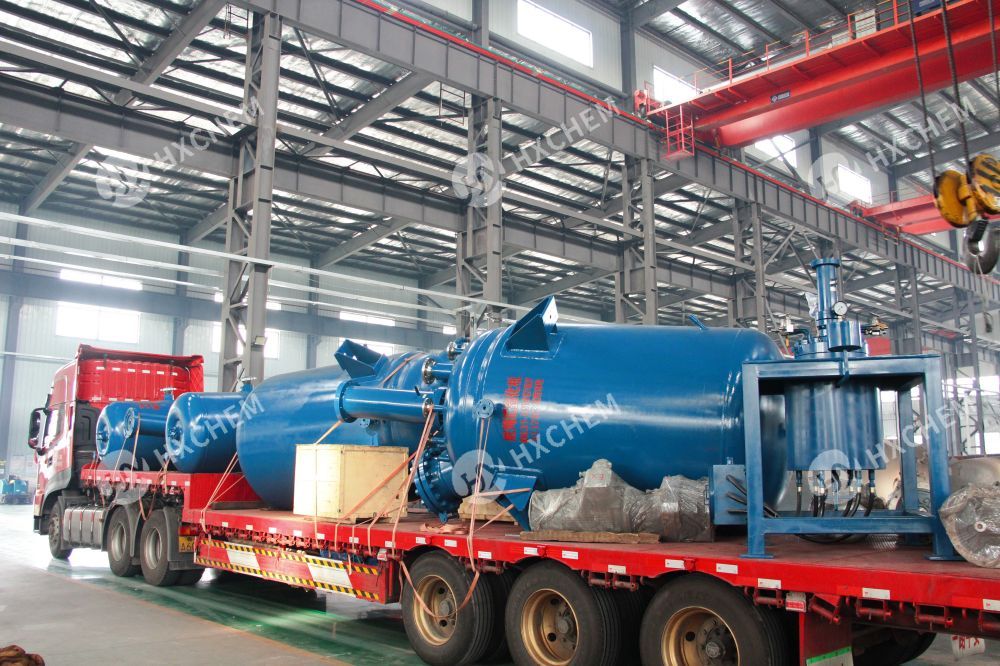 Volume: 100ml-20000liters.

Design pressure: maximum up to 350bar

Design temperature: Up to 350℃

Heating method: Steam/ Oil/ Electric

Wetted material:SS304, SS316 or other alloys.
Catalytic hydrogenation reactors | Stainless steel hydrogenation reactor | Hydrogenation plants

Features
Gas Induction Tech. from HXCHEM

Higher gas Hold-up & mass transfer

Fine dispersion of the hydrogen

Large Gas-Liquid interfacial area

Recirculation of the unused gas

Uniform suspension of solid components (e.g., Catalyst)
Magnetic Couplings Driver
100% Sealing. Zero leakage. Low energy cost.

Various model for volume: 100ml~50m3

Long using life of bearings, less maintenance times

Full vaccum/200 bar available;

Cooling jacket set for high temperature application.
Internal Fittings Optional
Internal heating/Cooling coils: Tube type or spiral coils;

Dip tube & temperature measure tube;

Shaft, Couplings & combined stirring paddle impeller;

Gas distributor. spargers & baffles;
Optional for Pressure Vessel
Full Jacket/ Half-pipe jackets/ Dimpled jackets;

Head type:Semi-elliptical/ Dished/ Hemispherical/ Flat;

Explosive Clad Steel for anti-corrosion high pressure conditions.
Specifications
MAIN SPECIFICATION

Model

FCH1000~20000L

Total volume

1000~20000 liters

Design pressure

10~150bar

Design temperature

0~350℃

Vessel material

Standard SS304/SS316/Solid or clad steel

SS2205, SS321, C-276, nickel, titanium, zirconium

Motor

Explosion-proof DIICT4/ 7.5-90kW

Stirring speed

0~350rpm

Heating method

Oil, steam & electric heating

Cooling method

Internal spiral coils or cooling tube condenser

Jacket type

Conventional/ Limpet coil/ half pipe

Agitator sealing

Zero leakage magnetic drive couplings

Stirring type

Hollow shaft with gas induction impeller

Gasket

Spiral wound metallic gasket

Internal fittings

Term. sensor, Dip tube, Baffles, Cooling coils, Gas distributor

Note: The data and specification can be change and customize as the requirements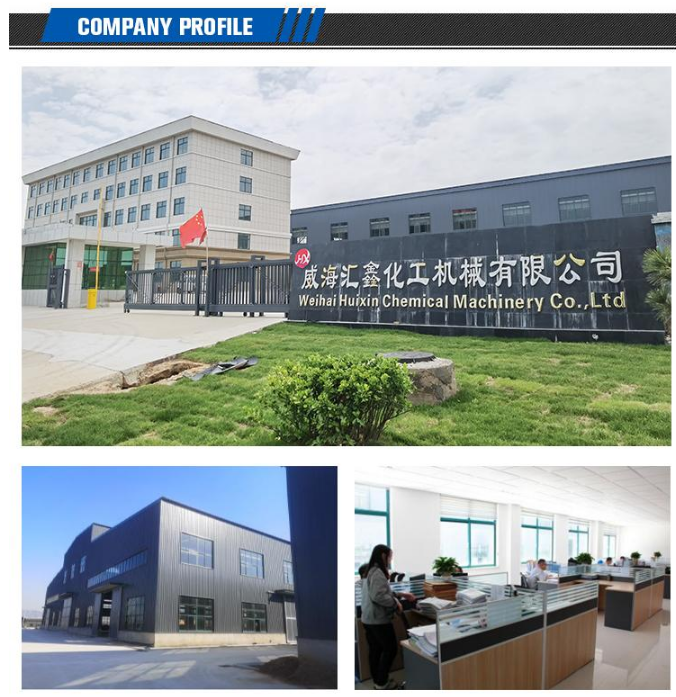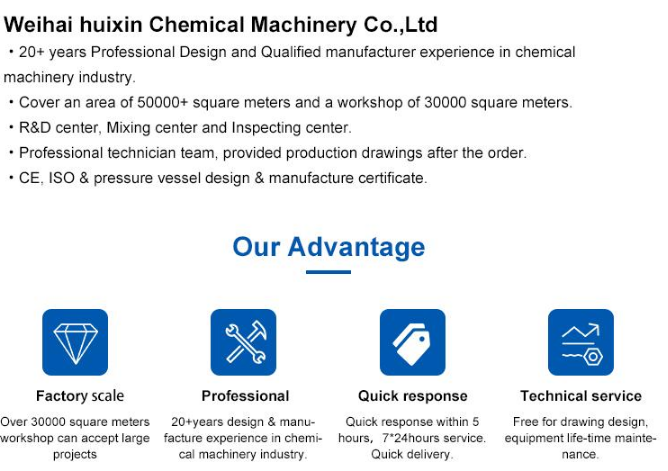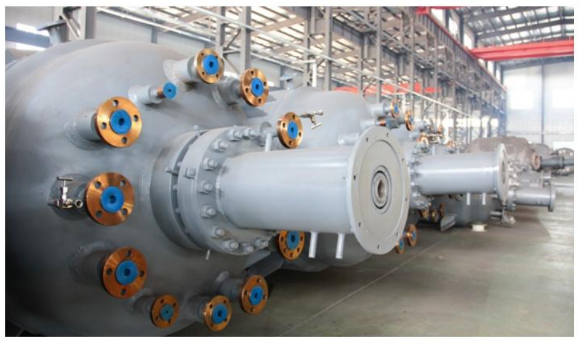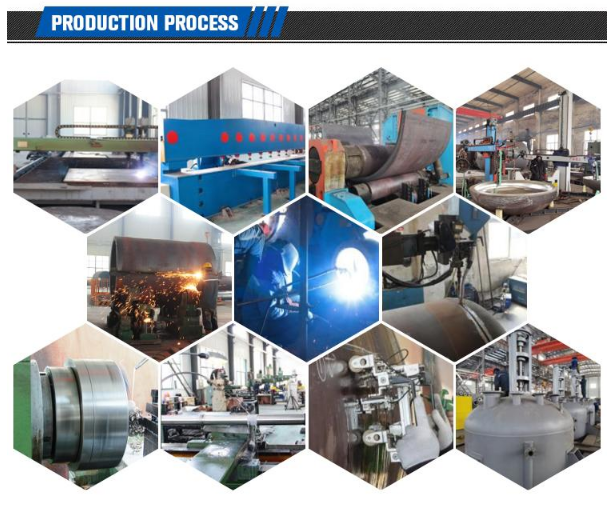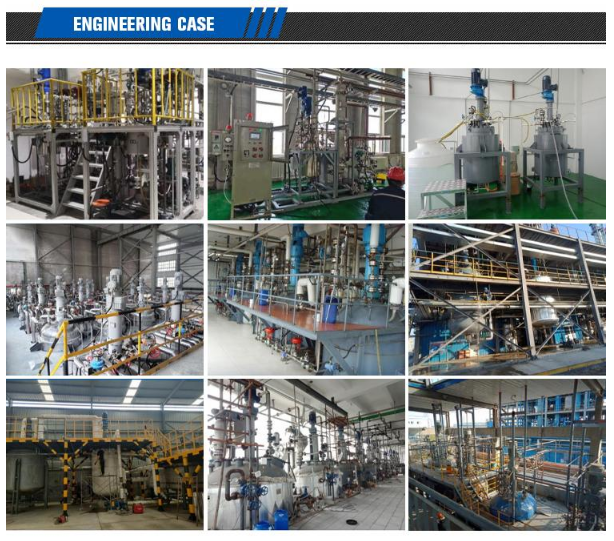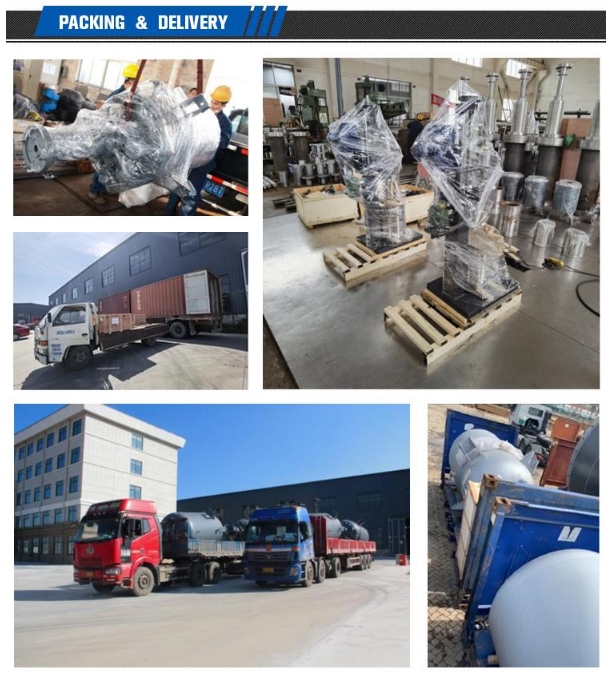 Delivery Details
Departure Port:Qingdao Port or Shanghai Port
Time of Delivery:
| | |
| --- | --- |
| Name | Est.time (Days) |
| Lab instru. | <7 |
| Pilot plant | <20 |
| Industrial | <40 |
Note:The specific delivery date subject to product specifications and quantity.

Payment Terms:
| | | |
| --- | --- | --- |
| Payment amount | ≤10000USD | >10000USD |
| Payment term | 100% TT in advance | 40% T/T in advance, balance before shippment. |
| Other type | Paypal;Alibaba | 100% Irrevocable L/C at Sight |
Note: The specific payment terms will be confirmed through negotiation.

Package type:
Wooden Box Packaging (Standard export package)
Application: By air; LCL(Less container loading) by sea.
Details:The product will be covered by PE film, then packed in plywood case. If necessary, steel frame outside support and steel wire inside fixing.
Get the latest price? We'll respond as soon as possible(within 12 hours)