Non Stirred Pressure Reactors
Bench top flange connect laboratory pressure reactor with PTFE liner
Brand :HXCHEM
Product origin :China
Delivery time :30 days after payment
Supply capacity :40 sets/month
25ml-1000ml pressure autoclavereactors/ Magnetic Stirred Autoclave/Magnetic Stirring High Pressure Reactor/Magnetic Stirring High Pressure Autoclave/Micro- pressure reactor/autoclaves/chemical reactor lab/high pressure reactor vessel
Bench top flange connect laboratory pressure reactor with PTFE liner
INTRODUCTION
---
This series is suitable for laboratory table test, which is used for chemistry and chemical engineering synthetic reaction under high pressure or catalytic reaction, and such environmental conditions that needs to measure the pressure, temperature, and measuring speed at the same time, and add inert gas protection, pacify pressure and realize online-sampling or online feeding.
Application:
Hydrothermal Synthesis;Acid digestion;

High pressure none leakage application;

Corrosion test, and catalyst test;

For Gas / Liquid storage / charging under pressure;

Hydrogenation;Organic synthesis;Polymerization;
Structure characteristics:
---
Bench top thread mounting

50ml to 1 liters volume;

Pressure up to 60bar;

Temperature up to 250℃;

Materials: SS-304, SS-316, Hastelloy B/C, Titanium,PTFE, PPL liner, etc.

Pressure gauge display and temperature sensor.

Control panel with program PID temperature controller
Strong magnetic stirring function under bottom

Various kinds of PTFE magnetic stirrer
SPECIFICATION
---
Model

HSR50

HSR100

HSR150

HSR200

HSR250

HSR300

HSR400

HSR500

HSR1000

Material

Standard SS304 or SS316(PTFE or PPL liner optional)

Capacity(ml)

50

100

150

200

250

300

400

500

1000

Pressure

Less than 100 bar

Temp. (℃)

PTFE≤200℃. PPL≤260℃;Tempe heating and cooling speed: ≤ 5℃/ min.
Note
Customer is advised to select best suited options for most optimized price & delivery.
Customization of volume, material, pressure, temperature etc. may be possible on request.
Different power supply options may be possible on request.
The dimensions and parameters in the table are for reference only, and the actual size must be the same as the finals.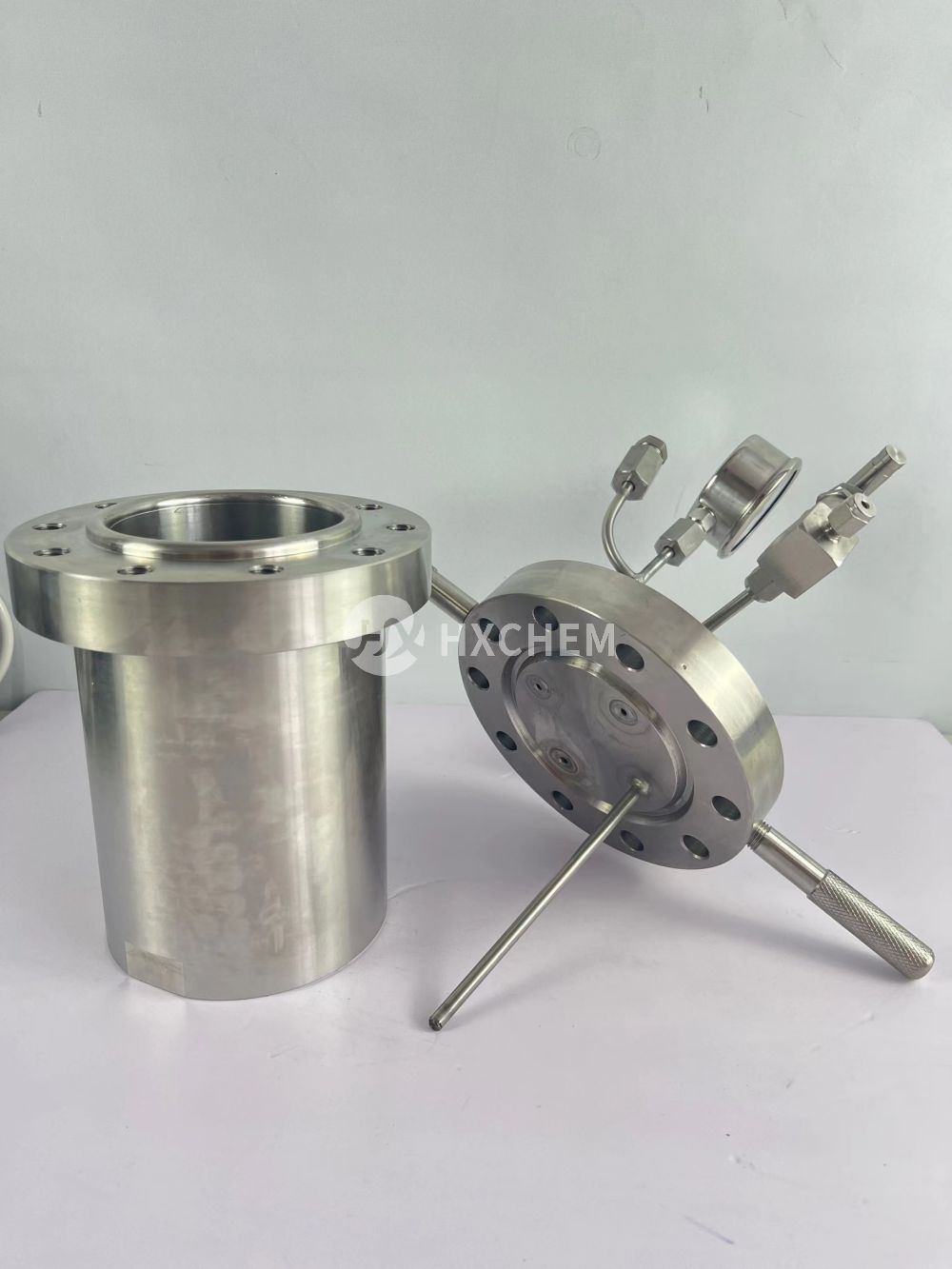 Get the latest price? We'll respond as soon as possible(within 12 hours)